Bruce Betts' Online College Intro Astronomy Course 2013
Introduction to Planetary Science and Astronomy
Want to take an Introductory Planetary Science and Astronomy class at your leisure with the Planetary Society's Director of Projects, Dr. Bruce Betts. He taught the virtual college class at California State University Dominguez Hills spring semester 2013 -- Physics 195: Introduction to Planetary Science and Astronomy. Dr. Betts guides you through the solar system and universe in a class heavy on imagery and fun, and light on math, while still giving you a strong introduction to what we know and how we learn more. He also talks to a number of guests throughout the course. You can watch the entire archive below, as well as access class resources.
Class Resources
Here are some resources for the class: the syllabus, an updated class schedule and reading assignments list, and written class assignments as they were given to the students formally enrolled in the class. We'll also try to post tests. Unless you are one of the students enrolled in the class already, you can choose to do them or not :)
Class Video Archives
Here are the archived versions of each 2013 class along with descriptions of what is covered in each class. Each class is one-and-a-half hours. Just click on a session title to get to a large version of the video for that class. You can also access the archive of all of last year's (Spring 2012) version of the same class.
2013 Classes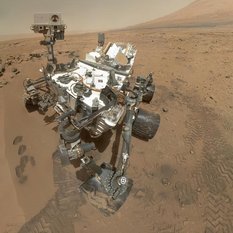 Our Curiosity Knows No Bounds!
Become a member of The Planetary Society and together we will create the future of space exploration.
Support Laser Bees
According to the research, three laser bee spacecraft could deflect a Tunguska-sized impactor in less than one-and-a-half years. Can you help make that possible?
The Autumn Equinox issue is out!
Let's invent the future together!