Podcasts
Come back later for more space audio! Until then, check out Planetary Radio or watch our latest videos.
Latest Videos
More Multimedia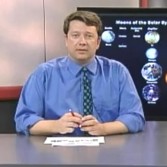 Bruce Betts' Online College Intro Astronomy Course 2013
Planetary Society Director of Projects Dr. Bruce Betts taugh an online introductory college Astronomy class during Spring semester 2013 that watch the archive of here. The course was through California State University Dominguez Hills.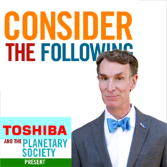 Videos produced by Toshiba and The Planetary Society, originally aired in Times Square.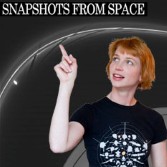 The Planetary Society's video series that takes you to the final frontier.
They are Watching the Skies for You!
Our researchers, worldwide, do absolutely critical work.

Asteroid 2012DA14 was a close one.
It missed us. But there are more out there.
Become a Space Advocate
We are at a crucial turning point in the history of planetary exploration.
You can help.
Together, we can get the budget we need to support our planetary endeavors and Save our Science.
We've done it before. Let's do it again.
Send your name and message on Hayabusa-2.
Let's invent the future together!