Global Volunteer Network
Welcome to the Planetary Society's Global Volunteer Network!
I'm Tom Kemp, the Global Volunteer Coordinator, and a volunteer myself. I first met other volunteers at Planetfest, a large Planetary Society event celebrating a mission to Mars. I joined the local Pasadena volunteer group to help out with tasks at headquarters – rolling posters, stuffing envelopes, and talking about space exploration with people who shared my interests. Now, I'm thrilled to help people around the world become part of our community and urge you to join us as a Planetary Society volunteer.
The Global Volunteer Network is one of the cornerstones of the Planetary Society. Volunteers have turned their talents to a wide variety of projects, including:
building scale models of the Lightsail
creating animation for the website
archiving the history of the organization.
In addition, Volunteers organize events, introduce students to planetary exploration, and inform their local communities about the latest Planetary Society projects and programs. As a volunteer, you can help the Planetary Society continue to grow.
The rapid expansion of the Internet and web-based communities now offers a wide range of additional ways in which you can share your passion about space and introduce people around the world to the Planetary Society and its goals.
You can take an active role with the Planetary Society by joining our Global Volunteer Network. Just send me your name and email address, and I'll get you started. Please contact me at tom.kemp@planetary.org. In several locations around the world, we also have Regional Coordinators planning local activities. Check our Regional Volunteer page to see if there is one near you.
Let me know how I can help you and how you would like to help us.
Tom Kemp
Global Volunteer Coordinator
Find a volunteer group in your area, meet our Regional Coordinators »
More Ways to Connect and Get Involved

The Planetary Society welcomes experienced volunteers to serve as Regional Coordinators for events and outreach activities around the world. We are fortunate to have the following Regional Coordinators hard at work on behalf of the organization – maybe one of them is near you.

Request materials, download documents and signs, and access additional content to help manage your Regional Group (access limited to active Regional Volunteer Coordinators only).

See all volunteer events in the U.S. and around the world.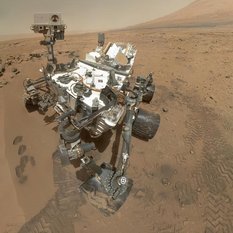 Our Curiosity Knows No Bounds!
Become a member of The Planetary Society and together we will create the future of space exploration.
Thank you
from Bill Nye, our staff, and our partners around the world!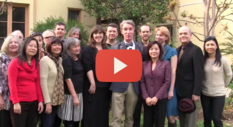 Thanks to you, we are realizing our grand vision — people all over the world supporting space exploration.
Our staff and partners send you heartfelt thanks via this short video.
-Bill Nye
Travel to Bennu on the OSIRIS-REx spacecraft!
Let's invent the future together!