That Asteroid Has a Name: Bennu!
We have a winner! The asteroid's new name is: Bennu.
The winning entry came from Mike Puzio, a nine-year-old from North Carolina. Mike argued that the Touch-and-Go Sample Mechanism (TAGSAM) arm and solar panels on OSIRIS-REx look like the neck and wings in drawings of Bennu, which Egyptians usually depicted as a gray heron.
Read the press release for more information. Here is more about Mike Puzio, including his contest entry, and a list of all the finalists and semifinalists.
Join us today at 2:30 pm PDT / 5:30 pm EDT / 19:30 UTC for a Google+ Hangout on Air with Mike Puzio and OSIRIS-REx principal investigator Dante Lauretta!
Naming Bennu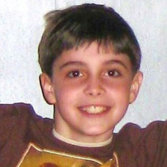 With his suggestion of the name "Bennu," Michael Puzio was the winner of the Name That Asteroid! Contest.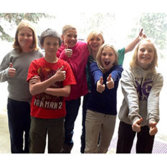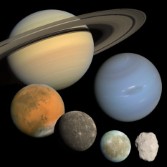 Asteroids can't be named just anything; the International Astronomical Union has rules.

Rules, eligibility guidelines, entry guidelines, and prizes: all the fine print.
Asteroid 1999 RQ36 needs a name!
Are you wowed and awed by the discovery of new things?
So are we!
Join Now

Pretty pictures and
awe-inspiring science.
Let's explore the cosmos together!