Shoemaker Near-Earth Object Grant Program
---

April 17, 2013
Just Announced the 2013 Shoemaker NEO Grant Recipients
There were 16 proposers from 10 countries with five winners (of those, 3 are previous Shoemaker NEO winners) receiveing $34,307!
---
To find and track near-Earth objects (NEOs) to determine which -- if any -- pose a threat to our world, The Planetary Society has established the Gene Shoemaker Near Earth Object Grants. Shoemaker grants are awarded to amateur observers, observers in developing countries, and professional astronomers who, with seed funding, can greatly increase their programs' contributions to NEO research.
Grant recipients have played critical roles in tracking small asteroids that were discovered by major asteroid survey programs, and providing the crucial follow-up observations to determine precise orbits for these objects. They have also contributed NEO discoveries and characterizations of the properties of NEOs. Through these observations and others, supported by Society members and their donations, the Society is playing an active role in helping to 'retire' some of the risk of impact from NEOs and to reveal the properties of these interesting and valuable targets for future exploration.
The program honors pioneering planetary geologist Gene Shoemaker, who did so much to help us understand the process of impact cratering on the planets and the nature of the NEO population, and seeks to assist amateur observers, observers in developing countries, and under-funded professional observers contributing to vital NEO research.
Since founding the grant program in 1997, The Planetary Society has awarded 38 Shoemaker NEO grants totaling more than $235,000 to observers from 16 different countries on 5 continents. You can follow the efforts of past grant recipients through their contributions to the Planetary Society Blog and the Planetary Radio podcast.
If you are interested in seeing what the process is for proposing for a Shoemaker NEO Grant, you may see the last round's Call for Proposals for more information and How to Submit a Proposal for submission details, and the rest of this section and this blog for additional background. The last round of proposals was due February 4, 2013.
Project Updates
More on NEO Grants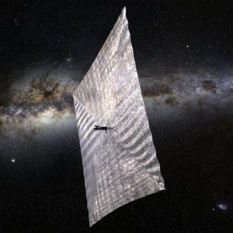 In 2016, The Planetary Society's LightSail program will take the technology a step further.

Pretty pictures and
awe-inspiring science.
Let's invent the future together!