Laser Bees
A New Way to Deflect a Dangerous Asteroid
What do we do if an asteroid is found to be on a collision course with Earth? At this point, the answer is not clear, so The Planetary Society has partnered with researchers to discover ways to protect Earth when we one-day find a dangerous space rock.
We've been working with a team at the University of Glasgow in Scotland to study a new technique which uses concentrated light to gently move an asteroid -- a project we called "Mirror Bees" -- using mirrors on several spacecraft swarming around an asteroid to focus sunlight onto a spot on the asteroid. As part of the initial Mirror Bees project, researchers found that lasers are more effective than mirrors and can be used from greater distances. So, now the project is called "Laser Bees."
The researchers at the University of Glasgow, under the leadership of Massimiliano Vasile, became interested in this approach when they set out to compare nine approaches to planetary defense. To their surprise, one of their results was that Mirror Bees would work more quickly and effectively than all but nuclear warheads. (But unlike the use of nuclear explosions, there would be no risk of breaking a huge asteroid into any number of equally deadly smaller asteroids, nor would the procedure face as many political and bureaucratic hurdles.)
Project Updates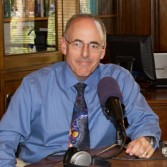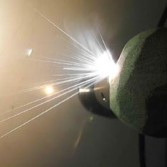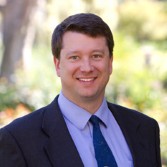 Section Highlights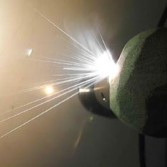 This technique involves many small spacecraft -- each carrying a laser -- swarming around a near-Earth asteroid. The spacecraft could precisely focus their powerful lasers pumped by sunlight onto a tiny spot on the asteroid, vaporizing the rock and metal, and creating a jet plume of super-heated gases and debris. The asteroid would become the fuel for its own rocket -- and slowly, the asteroid would move into a new trajectory.
They are Watching the Skies for You!
Our researchers, worldwide, do absolutely critical work.

Asteroid 2012DA14 was a close one.
It missed us. But there are more out there.
Become a Space Advocate
We are at a crucial turning point in the history of planetary exploration.
You can help.
Together, we can get the budget we need to support our planetary endeavors and Save our Science.
We've done it before. Let's do it again.
Send your name and message on Hayabusa-2.
Let's invent the future together!