For Kids
In addition to our expanding online content, we now have a special pull-out section in our quarterly Planetary Report just for Kids...introducing Planetary Society Kids!
Planetary Society Kids has feature articles, experiments, and activities just right for a budding planetary scientist.
Stick with us as we will soon have lots more great stories, activities, and videos just for kids.
Join with Bill Nye the Planetary Guy and let's change the world together!
To get your copy of Planetary Society Kids, become a member today!
Consider the Following With Bill Nye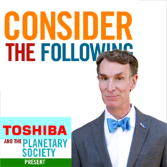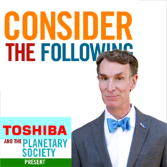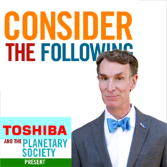 They are Watching the Skies for You!
Our researchers, worldwide, do absolutely critical work.

Asteroid 2012DA14 was a close one.
It missed us. But there are more out there.
Become a Space Advocate
We are at a crucial turning point in the history of planetary exploration.
You can help.
Together, we can get the budget we need to support our planetary endeavors and Save our Science.
We've done it before. Let's do it again.
Send your name and message on Hayabusa-2.
Let's invent the future together!