Connect
Sign up to get eNews from The Planetary Society
Connect with Us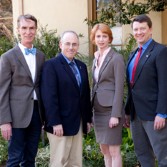 The Planetary Society, an independent, non-governmental organization, is your place in space to go for expert sources regarding all aspects of planetary exploration, space policy, and the search for extraterrestrial life.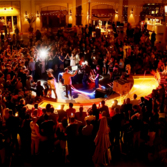 Planetary Society Members are wowed and awed by the discovery of new things, the mysteries of science, the innovations of technology, the bravery of astronauts, and by the stunning images sent back to us from other worlds.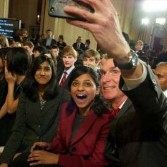 Calling all Planetary Society Members! Tell us about why you love space exploration, what got you excited in the first place, when inspires you, show off your images, or whatever you would like to share with your community of space fans!

Infinite Visions, One Planetary Society
We want to know—and to share our Member's stories with the world as an advocate for space exploration on our new Infinite Visions, One Planetary Society web forum. Although your vision of space is unique, the Society is the one place we all come together to create a vibrant future for space exploration. You help strengthen our voice as the world's largest private space advocacy group, an international force in humankind's drive to explore and discover!
Reach out to your community and spread the word about planetary exploration.

The Planetary Society creates and participates in events to bring the excitement of space exploration to public audiences. From our world-wide Planetfests to lectures in small-town libraries to hanging a solar-sail blade in Rockefeller Center in New York, we are constantly finding new ways involve our members in the excitement of space exploration.
They are Watching the Skies for You!
Our researchers, worldwide, do absolutely critical work.

Asteroid 2012DA14 was a close one.
It missed us. But there are more out there.
Become a Space Advocate
We are at a crucial turning point in the history of planetary exploration.
You can help.
Together, we can get the budget we need to support our planetary endeavors and Save our Science.
We've done it before. Let's do it again.
Send your name and message on Hayabusa-2.
Let's invent the future together!