See other posts from September 2010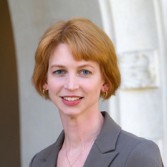 Opportunity rolls up to Oileán Ruaidh
Posted By Emily Lakdawalla
2010/09/22 05:17 CDT
Topics:
Mars Exploration Rover Opportunity is continuing to make tracks toward Endeavour crater, but just because she's got a goal for her road trip doesn't mean she won't stop and smell the flowers from time to time. Er, did I say "flowers?" I meant "meteorites." The rover has just rolled up to the latest large meteorite she's spotted sitting innocently in the midst of the Meridiani Planum dunes. They've named this one Oileán Ruaidh, or "Red Island" or "Island Roy" (named for a spot in the Donegal Islands, as Stuart Atkinson helpfully explains). I am posting this panorama not only because the meteorite itself is cool, but also because I love how Opportunity spiraled in for a close look, leaving tracks on the ground behind the meteorite. There's also what looks like another very big rock in the middle distance -- I wonder if we will go check that out next? -- and the obligatory dark line of Endeavour crater's rim mountains on the right side of the panorama. You really need to click to enlarge the image to see all these details.
They are Watching the Skies for You!
Our researchers, worldwide, do absolutely critical work.

Asteroid 2012DA14 was a close one.
It missed us. But there are more out there.
Send your name and message on Hayabusa-2.
Let's invent the future together!