Our Founders
Founded in 1980 by Carl Sagan, Bruce Murray, and Louis Friedman, The Planetary Society is has inspired the people of Earth to explore other worlds, understand our own, and seek life elsewhere for over 30 years.
Our three founders formed The Planetary Society to demonstrate—simply by its existence—that the public strongly supported planetary exploration and the search for extraterrestrial life and to wave that fact in the faces of politicians and policy makers around the world. We succeeded immediately in that, becoming the fastest-growing membership organization of the 1980s.

But it quickly became clear that we were going to have to do more than just exist. To achieve our goals of keeping spacecraft exploring, seeing humans walk on other worlds, and searching for signs of life in the galaxy, to our goal of political advocacy, we added sponsoring research projects, publishing a magazine and a website, holding events to celebrate exploration, and preparing for the future by educating the next generation of space explorers.

Thanks to the strong foundation established by our founders, we continue to be the pre-eminent outreach and advocacy organization for space exploration.
The pursuit of the vision of our founders requires an active and engaged membership.
Please consider joining The Planetary Society today to help ensure the future of space exploration.
Meet Our Founders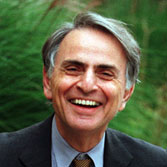 Carl Sagan was Earth's leading advocate for the greatest adventure in human history: missions of discovery to worlds beyond our own.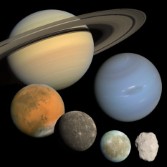 Bruce Murray, Co-founder of The Planetary Society and Former Chairman of the Board of Directors
Co-Founder, and Executive Director Emeritus The Planetary Society
They are Watching the Skies for You!
Our researchers, worldwide, do absolutely critical work.

Asteroid 2012DA14 was a close one.
It missed us. But there are more out there.
Become a Space Advocate
We are at a crucial turning point in the history of planetary exploration.
You can help.
Together, we can get the budget we need to support our planetary endeavors and Save our Science.
We've done it before. Let's do it again.
Send your name and message on Hayabusa-2.
Let's invent the future together!